JMax Productions
J Boog, Siaosi
Fri
July 19, 2019
8:30 pm
PDT
(Doors:

7:30 pm

)
All Ages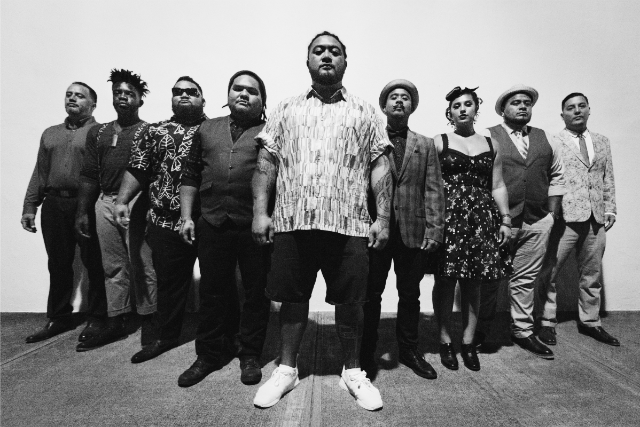 Tickets are available locally at Recycled Records (S Virginia) and the Cargo box office (inside Whitney Peak).
Jerry "J Boog" Afemata, a reggae singer of Samoan descent, was born in Long Beach and was raised in Compton, California. Steeped in Samoan culture and as the son of a Samoan chief, J Boog's large family has had a huge impact on his artistry. He is the youngest of seven brothers and one sister. He credits his sister with being one of his earliest musical influences. She played piano and he began to sing along when she brought home a Bob Marley songbook. Each sibling offered exposure to other genres, such as rap and R&B, which allowed J Boog a sense of freedom to be himself. This variety of musical influence combined with Reggae's feel good sound that was embraced by the whole Afemata family, J Boog was set on a path to creating his own unique reggae sound.
J Boog is keeping true to his namesake. Nicknamed "Boog" by his siblings because he could never sit still for long, J Boog is currently living and traveling between Hawaii and California. J Boog has not taken a break since the release of his debut album "Hear Me Roar" in 2007. It was his close collaboration with island music pioneer, George "Fiji" Veikoso, whom he met in 2005, that has helped spur the creation of J Boog's unique sound, as well as pave the way for many other Polynesian artists. Another great milestone in the creation of J Boog's debut album was when he joined the Hawaii/San Francisco based musical family, Wash House Music Inc. This collaboration started J Boog on a journey that would keep him plenty busy and would also provide the influence for his follow-up album.
J Boog is a true student of music. He is currently and constantly collaborating and recording, getting his sound out for others to enjoy in many creative ways. In 2013 and 2014 he recorded several singles both independently and collaboratively. In July he released the EP "Live Up!" on Washhouse Hawaii, which reached #18 on the Top Heatseekers chart and #4 on Top Reggae Albums. He has also worked on a mixtape release of his tracks called "My Diamond Life" for fashionista powerhouse Diamond Supply Co. J Boog has toured around the world in locations such as Europe , Africa, Dubai, New Zealand, Australia, United States, and Japan, just to name a few. His music is transparent and preaches that music is the only universal tongue. However, what stays with his listeners is his humility, his deeply engrained commitment to his family and to his proud culture.