JMax Productions
The Claypool Lennon Delirium, Uni
Sat
June 29, 2019
8:00 pm
PDT
(Doors:

7:00 pm

)
Midtown ,
51 Greenwood Ave, Bend, OR
(
map
)
All Ages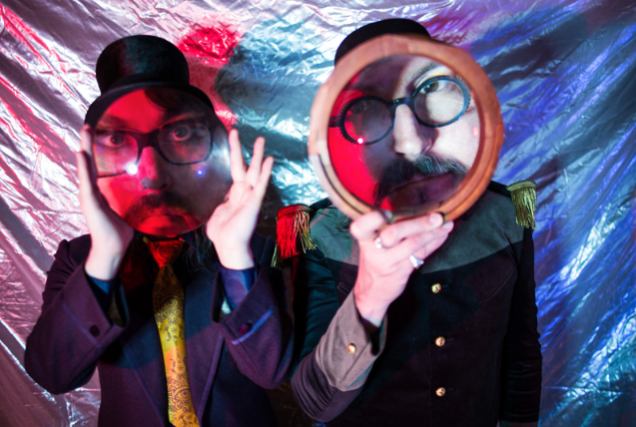 $27.50
Hang with Les Claypool & Sean Lennon
One (1) general admission ticket with early entry to see The Claypool Lennon Delirium live*
More about Les Claypool & Sean Lennon – a fan-driven conversation about music, mischief and everything in between
Meet & Greet/Photo opportunity with Les Claypool & Sean Lennon
One (1) poster signed by Les Claypool & Sean Lennon
One (1) exclusive VIP merchandise gift
One (1) commemorative laminate & lanyard
Dedicated venue entrance with early access for merchandise shopping
On-site experience host
Tickets available locally at Ranch Records (117 NW Oregon Ave)
Two worlds have collided, and what glorious and odd worlds they are. After Primus and The Ghost of a Saber Tooth Tiger completed a successful summer tour, Les Claypool and Sean Lennon decided to combine their abstract talents into a project called The Claypool Lennon Delirium. Their efforts thus far have spawned the upcoming full-length release Monolith of Phobos that will be released on June 3rd via ATO Records.
"Sean is a musical mutant after my own heart," said Claypool. "He definitely reflects his genetics--not just the sensibilities of his dad but also the abstract perspective and unique approach of his mother. It makes for a glorious freak stew."
In astronomical terms, the Monolith of Phobos is a large rock on Mars's Phobos moon. As the phrase implies, this album is an old-school approach to a psychedelic space rock record. The Claypool Lennon Delirium will begin their Summer tour on June 4th and the touring band includes Les Claypool (bass, vocals), Sean Lennon (guitar, vocals), Mark "Money Mark" Ramos Nishita of the Beastie Boys (keyboards), and Paul Baldi of the Fungi Band (drums).