JMax Productions
Avatar, Devin Townsend (Acoustic), Dance With The Dead, '68
Fri
June 7, 2019
7:00 pm
PDT
(Doors:

6:00 pm

)
All Ages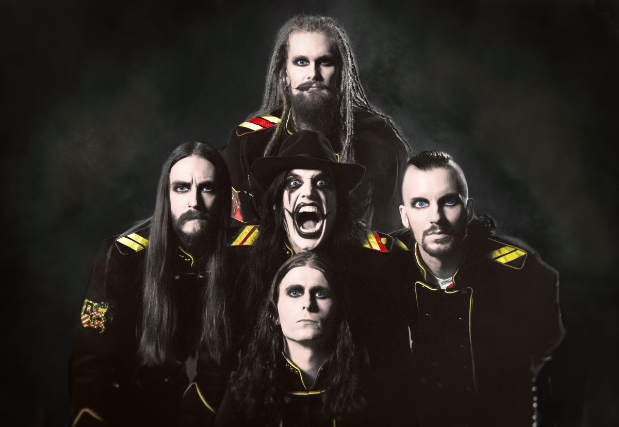 $25.00
Tickets are available locally at Recycled Records (S Virginia) and the Cargo box office (inside Whitney Peak).
This used to be a barren land. Valley after valley with nothing but frozen deserts and dried out river beds. The people doomed to live here were nomads, wanderers of Dystopia. Their fingers were worn down to the bone as they spent their existence searching for ancient roots to eat. It was as if they were kneeling, praying to the soil, to remember what it was like to be alive. Born into starvation, held captive by the cold.

Then he came. The first one. It was an alien sound to ears who had only ever known t
he howling wind and their own dragging feet. Hooves. Galloping hooves. First very distant. Then closer. And closer. And closer. Then they could see him. The sight was even stranger than the sound. High upon a mighty steed rode a lion of a man clad in a red cloak. Tied on his back was a strangely shaped axe with six strings.
There are many myths that surround the origin of Avatar Country and of how the King ended up becoming king. Above is one of the more popular ones as it emphasizes many of the things the Citizens love about their ruler. He brings sound where there is silence and He creates a home where there was none. He takes everyone in need and makes them belong and he protects them.
No one remembers for how long the King has been King. Time is a confusing concept in Avatar Country as the nation is in a constant state of celebration. Looking back it almost seems as if he is immortal, although there is evidence that suggests otherwise, at least to a degree. In the Royal Museum of Paintings of the King, we can observe that the King seems to have been around for at least as long as we've been able to preserve visual art. There are sculptures depicting a bearded man, with a lion's mane and a crown, dating back to long before the invention of the metronome and even the dropped guitar tuning.

Trade deals are being made with all of the discovered world, but it hasn't been pain
-free. Diplomats and negotiators who have wandered the globe to spread the good will and intentions of the Masterful and Magnificent Myth of a Man King have had a hard time explaining the properties of the rare mineral found only in Avatar Country
's METAL mines. Sadly the outside world has shown to be somewhat underdeveloped in their taste and vocabulary when it comes to understand and appreciate the true value of METAL the way we know it. Luckily, the King of All Kings Who Have Ever Had the Audacity to Call Themselves Kings has taken it upon himself to educate the people of Earth on their way to Citizenship.

The Chamber Of Food Pyramid Schemes has found that although inhabitants have learned to consume their METAL through their skin, eyes and all general and particular body openings, people in other countries seem to mainly consume their scarce portions through their earcanals. The Kingelikookeliking has therefore alongside His elite orchestra put together a sonic remedy, named after the nation it
represents. Avatar Country the Album can be consumed and purchased everywhere where sounds generally are.