JMax Productions
Tyler Carter, Clover The Girl, Addy Maxwell ft. Teddy Swims
Wed
March 13, 2019
7:30 pm
PDT
(Doors:

6:30 pm

)
Jub Jub's ,
71 S Wells Ave, Reno, NV
(
map
)
All Ages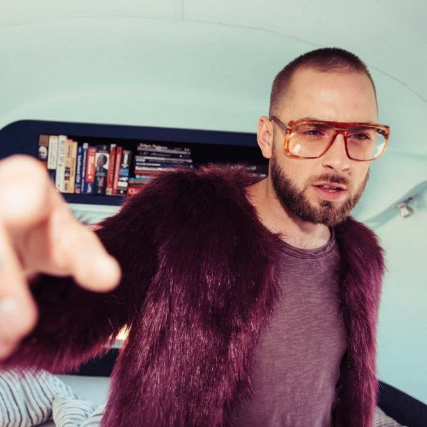 $15.00
Tickets are available locally at Recycled Records (S Virginia) or the Jub Jub's bar.

Vocalist Tyler Carter has packed a lot of musical diversity into a short span of time; by the time he was 23, he'd already been a member of two successful metalcore bands and had launched a solo career on the side showing off his skills as a pop and R&B singer. Tyler Carter was born on December 30, 1991 in Habersham County, Georgia, and began showing a strong interest in music when he was just a few years old. By the time he was in junior high, Carter was playing drums in a praise band at his local church, and he was active in sports while attending a military school. Carter joined his first rock band, A Path Less Travelled, in 2008, and in 2009 began working with the metalcore outfit Woe, Is Me. After completing high school, Carter had hoped to pursue a career in music with his close friend and vocal partner Rachel Glenn Reece, but when she was killed by a drunk driver in a traffic accident, Carter was distraught and briefly abandoned music, planning to attend college and study psychology. However, when Woe, Is Me were offered a record deal with Rise Records, Carter decided to give music another chance. Abandoning college to record and tour, Woe, Is Me began to enjoy chart success with their debut album, 2010's Number(s), but internal conflicts in the band led to frequent personnel changes, and in 2011 Carter resigned from the group. In 2012, Carter joined forces with Tyler "Scout" Acord and fellow Woe, Is Me alumnus Michael Bohn to form a new group, Issues, whose music fused metalcore velocity with hard, clean electronic accents. Issues' debut EP, 2012's Black Diamonds, was a commercial success, rising to number eight on Billboard's Hard Rock chart, and the group's first full-length album, 2014's Issues, went all the way to number one on the Hard Rock and Indie charts, while peaking at number nine on the Top 200 albums survey. In 2015, while the other members of Issues were busy writing material for their next LP, Carter decided the time was right to release a solo EP he'd been tinkering with since joining the group. Produced in tandem with Acord, Leave Your Love leaves behind Carter's rock influences in favor of pop, R&B, and electronic flavors, showing off a side of his musical personality that's at once more personal and more accessible than his previous music.