JMax Productions
Keuning, Werewolf Club, Aurora
Wed
February 13, 2019
8:30 pm
PST
(Doors:

7:30 pm

)
Ages 21 and Up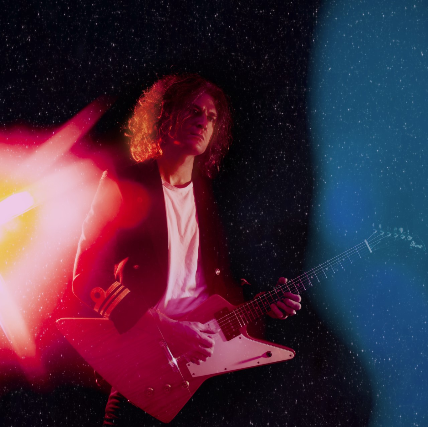 $12.00
Tickets are available locally at Recycled Records (S Virginia) or the The Saint bar.
More than 17 years have passed since Iowa transplant Dave Keuning placed an ad in the local Las Vegas Weekly looking to form a band, mentioning Oasis as one of his faves. An eager 20-year-old named Brandon Flowers, who shared Keuning's love of groups like New Order and the Cure, answered it, only to have Dave promptly hand him a TASCAM-recorded four-track demo of "Mr. Brightside." The result was the formation of The Killers, who have released five consecutive chart-topping albums and toured the world thanks to a songwriting partnership which molded such hits as "Somebody Told Me," "When You Were Young," "Read My Mind," "A Dustland Fairy Tale," "The World We Live In" and "Spaceman," among others.
"Brandon was definitely the best one to respond," laughs Keuning, who, while still officially a member of The Killers, hasn't been a part of the touring band since performing with them at Lollapalooza in Chicago last August, choosing not to follow the group for the Wonderful, Wonderful World Tour which ended this past September. "That decision was one of the hardest I've had to make in my whole life," admits Dave. "On the other hand, I knew I just couldn't do that amount of touring, nor ask them to cut down on the dates."
Up until that Lollapalooza show Dave was the only other Killers member other than Brandon to have played at every Killers show since its first gig in early 2002. Burnt out from touring and wanting to spend more time with his 13-year-old son, Keuning is now the name for the music created by Dave in his San Diego home studio, taking hundreds of voice memos he's stockpiled while on tour and starting to turn them into songs.
Don't call Keuning a "solo" project. Although Dave played most of the instruments he is open to enlisting new players and exploring new collaborations, John JR Robinson whose drum credits include Michael Jackson's "Rock with You" and Madonna's "Express Yourself " just to name a couple of his many credits played on "The Night," Mark Stoermer played some keyboards on "Pretty Faithful" and Seth Luloff played drums on half the album. In the end, he is trusting his talents to point the way to the future.
While admitting he's still actively sending in song ideas for the next Killers album, he wonders if perhaps some of his new music will catch their ear. "But there's no stopping me now. I'm going to pump out new music for the rest of my life, for audiences big or small, Killers or no Killers. Now that I've got a taste of how enjoyable this is."