JMax Productions
Between The Buried And Me, TesseracT, Astronoid
Tue
February 26, 2019
7:00 pm
PST
(Doors:

6:30 pm

)
All Ages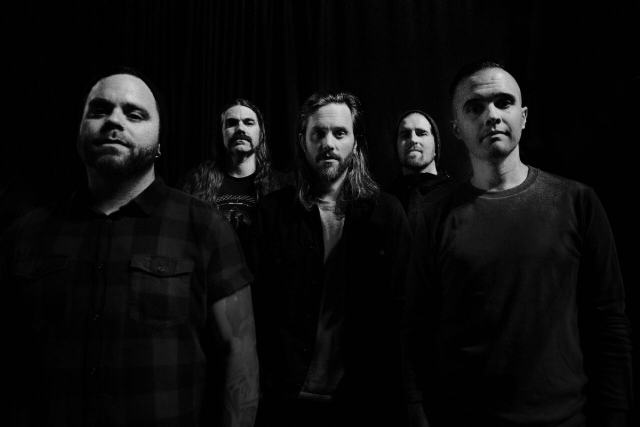 $22.00
Tickets are available locally at Recycled Records (S Virginia) and the Cargo box office (inside Whitney Peak).
What if dreams could be broadcast for the purpose of entertainment? Could you consume the innermost thoughts of another person on screen? If you could, what does that say about an attention-starved audience? More importantly, what would become of the dreamer?
Between The Buried and Me pose those questions and more on their two-part eighth full-length and introductory offering for Sumerian Records, Automata. The North Carolina quintet —Tommy Giles Rogers, Jr. [lead vocals, keyboards], Paul Waggoner
[lead and rhythm guitar, backing and lead vocals], Dustie Waring [rhythm and lead gu
itar], Blake Richardson [drums], and Dan Briggs [bass, keyboards]—explore these themes by personally smashing boundaries once again. Automata marks the band's first proper double LP-spanning concept. It sees them venture into new territory with visual accompaniment for the entire body of work. Moreover, they continue to expand their ever-evolving style, upholding a tradition of progression in the process.
"We never want to repeat ourselves," affirms Paul. "We're always trying to do something different, and this album fell right into that sort of pattern. We push ourselves into new places, while retaining our basic sound. Musically, we go somewhere that's fun and challenging. We never know how it's going to turn out. These are uncharted waters for us. We've never taken on a visual capacity of this magnitude. We've never written an entire piece and presented it in separate parts like this."
Tommy agrees, "This many years into our career, we want to continue doing things differently."
This approach cemented the group as progressive music's most unpredictable outlier since its formation in 2000. Among many milestones, they released 2007's watershed Colors followed by The Parallax: Hypersleep Dialogues EP in 2011 and The Parallax II: Future Sequence a year later. 2015 saw Coma Ecliptic elevate them to new heights yet again. Not only did it bow at #12 on the Billboard Top 200 (a career high for the band), but it also garnered widespread acclaim from Noisey, Revolver, Alternative Press, and The Guardian who welcomed the album with a rare perfect score. In between, they launched countless sold out headline tours and support runs with the likes of Mastodon.
With Automata Part I, Part II, and the myriad of visuals on the horizon, Between The Buried And Me realize their potential to its fullest—and go one step further.
"All of our music should build up to the newest record," Tommy leaves off. "That's what happens with Automata. You can take little snippets from our past throughout this album. It sounds like Between The Buried And Me, but it's still new. We hope to keep the music industry on its toes. This is part of doing that."