JMax Productions
JJ Grey & Mofro, The Commonheart
Thu
January 31, 2019
8:00 pm
PST
(Doors:

7:00 pm

)
Midtown ,
51 Greenwood Ave, Bend, OR
(
map
)
All Ages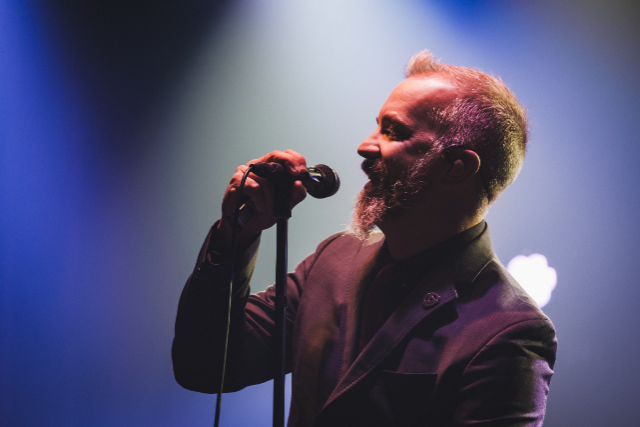 $27.50
Tickets available locally at Ranch Records (117 NW Oregon Ave)
From the days of playing greasy local juke joints to headlining major festivals, JJ Grey remains an unfettered, blissful performer, singing with a blue-collared spirit over the bone-deep grooves of his compositions. His presence before an audience is something startling and immediate, at times a funk rave-up, other times a sort of mass-absolution for the mortal weaknesses that make him and his audience human. When you see JJ Grey and his band Mofro live—and you truly, absolutely must—the man is fearless.
Onstage, Grey delivers his songs with compassion and a relentless honesty, but perhaps not until Ol' Glory has a studio record captured the fierceness and intimacy that defines a Grey live performance. "I wanted that crucial lived-in feel," Grey says of Ol' Glory, and here he hits his mark. On the new album, Grey and his current Mofro lineup offer grace and groove in equal measure, with an easygoing quality to the production that makes those beautiful muscular drum-breaks sound as though the band has set up in your living room.
Despite a redoubtable stage presence, Grey does get performance anxiety—specifically, when he's suspended 50 feet above the soil of his pecan grove, clearing moss from the upper trees.
The mood and drive of Ol' Glory are testament to this achievement. The album ranks with Grey's very best work; among other things, the secret spirituality of his music is perhaps more accessible here than ever before. On "Everything Is a Song," he sings of "the joy with no opposite," a sacred state that Grey describes to me:

"It can happen to anybody: you sit still and you feel things tingling around you, everything's alive around you, and in that a smile comes on your face involuntarily, and in that I felt no opposite. It has no part of the play of good and bad or of comedy or tragedy. I know it's just a play on words but it feels like more than just being happy because you got what you wanted — this is a joy. A joy that doesn't get involved one way or the next; it just is."
Grey's most treasured albums include Otis Redding's In Person at the Whisky a Go Go and Jerry Reed's greatest hits, and the singer once told me that he grew up "wanting to be Jerry Reed but with less of a country, more of a soul thing." With Ol' Glory, Grey does his idols proud. It's a country record where the stories are all part of one great mystery; it's a blues record with one foot in the church; it's a Memphis soul record that takes place in the country.

In short, Ol' Glory is that most singular thing, a record by JJ Grey—the north Florida sage and soul-bent swamp rocker.