JMax Productions
Bad Wolves, From Ashes To New, Authmentis
Wed
November 14, 2018
8:00 pm
PST
(Doors:

7:30 pm

)
Jub Jub's ,
71 S Wells Ave, Reno, NV
(
map
)
All Ages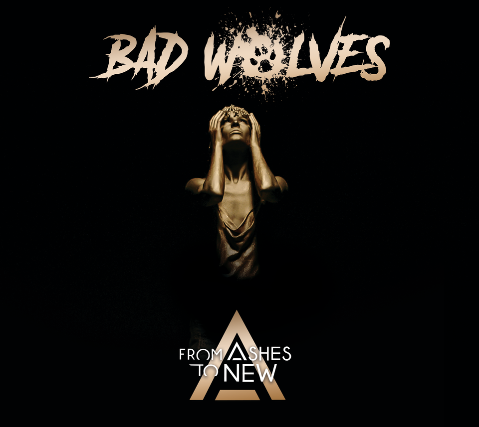 $22.50
Tickets are available locally at Recycled Records (S Virginia) or the Jub Jub's bar.
Bad Wolves aren't just a band, they're a sonic wrecking ball that's destroying everything in their path. The act—which is composed of drummer John Boecklin (ex-Devildriver), vocalist Tommy Vext (Divine Heresy, Snot) as well as guitarists Doc Coyle (ex-God Forbid), Chris Cain (Bury Your Dead) and bassist Kyle Konkiel (ex-In This Moment), may seem like they just exploded onto the scene, but the idea has been percolating in Boecklin and Vext's heads since 2015. "When I heard the initial batch of songs I was really impressed because what John was doing was very creatively experimental and it gave me an opportunity to also do more vocally experimental things," Vext explains. The result is of this joint effort is Disobey, an album that music fans have been clamoring for and that has already birthed a viral single via their impassioned (and seemingly ubiquitous) cover of the Cranberries' 1993 protest song, "Zombie," which has racked up over 33 million views over Facebook and YouTube, hit #1 on Spotify's viral chart in over 40 countries countries and gone to #1 on the iTunes songs chart.
Recorded at various studios spanning three states and producers—including Kane Churko (Ozzy Osbourne, Papa Roach) who mixed "Remember When" and "Zombie"—Disobey is a collection of songs that sees this group of Los Angeles music veterans stretching out and exploring sonic space they've never veered into in the past. "Everything seemed very natural once we decided that we wanted to be in a band that featured more singing than screaming," Boecklin explains. "There are some very different songs on this record from track to track, from almost ballad stuff to heavier-edged material; we really spread our wings and had no problem tearing down any walls when it came to stylistic traits," he continues, adding that Vext helped take this varied collection of tracks to the next level. "I think Tommy's performances on this album have blown away everyone who's heard it. He has the songs that allow him to showcase what a powerful performer he is and we really harnessed that here."
That catharsis is ultimately what lies at the core of Disobey. "I listen to Meshuggah, but I also listen to Lana Del Rey and Busta Rhymes, not that we would be touring with those bands," Vext says. "But I think we have a sound that kind of vacillates between extreme music and hard rock, which could be dubbed 'commercial' and I don't think that's a bad thing, I think it's a strength of ours." Additionally, the members of Bad Wolves all come from touring bands so they're excited to get out on the road and bring these songs to audiences live who have been waiting for an album like Disobey for a long, long time "This is the greatest body of work I've ever participated in over the course of 20 years of making music," Vext summarizes. "It's also the most creative and honest thing that I've ever worked on and we can't wait for people to be able to hear these songs and share them with us live.