JMax Productions
Russian Circles, Elephant Rifle, Seas & Centuries
Fri
September 21, 2018
8:00 pm
PDT
(Doors:

7:00 pm

)
All Ages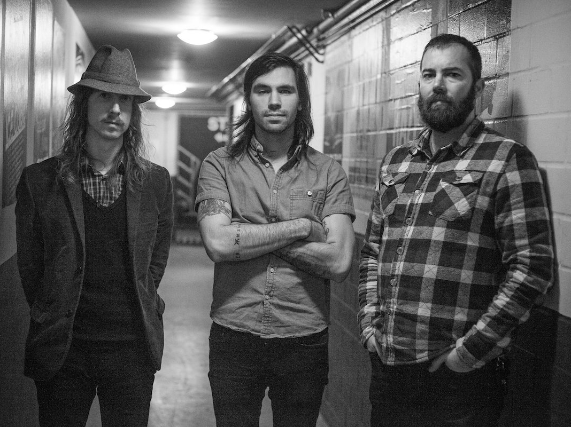 $18.00
Tickets are available locally at Recycled Records (S Virginia) or the Jub Jub's bar.
At the end of 2014, Chicago trio Russian Circles celebrated the 10-year anniversary of their first show. A decade is a long time for any band to persevere, let alone a band that mines the relatively unmarketable niche of protracted instrumental dirges. But whereas many bands on the louder end of the rock-based instrumental world are content to work within the confines of the crescendos and washed-out timbres laid out by their predecessors, Russian Circles persistently expand their creative boundaries by working with a wider swath of sounds and structures. In many ways, their last album Memorial was a fitting cap to that first decade; it was an elegy to the past, a token of remembrance to the aural explorations of the band's formative years. It encompassed the many facets of the band's catalog: harrowing gloom, cinematic majesty, primitive bludgeonings, bittersweet dexterity, and morose minimalism.

With their sixth album Guidance, Russian Circles carry on in their quest to conjure multi-dimensional dramatic instrumental narratives and to scout out new textures from their respective instruments. Songs aren't constructed out of highbrow concepts; they're forged out of gut instinct and base emotional response. Nor was the band—as is often the case with artists later in their career—interested in testing their fans' patience or securing a new broader audience with a radical reinvention. Instead, Russian Circles use Guidance to continue examining the polarity of quiet and loud, complexity and simplicity, ugliness and beauty. Every Russian Circles album has had its share of new sonic vistas, and Guidance finds the band still searching out new sounds while continuing to play to the collective strengths of guitarist Mike Sullivan, drummer Dave Turncrantz, and bassist Brian Cook. Starting with the meditative restraint of album opener "Asa", Guidance sets off on a path of metallic savagery ("Vorel", "Calla"), arpeggio tectonics ("Mota"), mercurial anthems ("Afrika"), somber segues ("Overboard"), and seismic Americana noir ("Lisboa"). With the help of engineer/co-producer Kurt Ballou and his God City Studio, Russian Circles were able to capture this broad tonal palette and wide array of emotional motifs into a cohesive journey through the tumultuous corners of human existence.