JMax Productions
Gregory Alan Isakov, The Wild Reeds
Fri
October 12, 2018
8:00 pm
PDT
(Doors:

7:00 pm

)
All Ages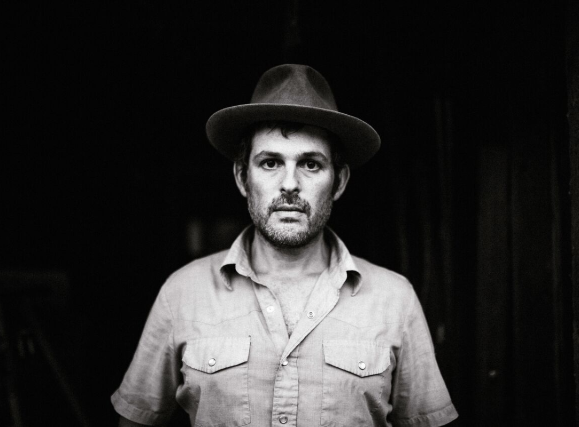 $25.00
Tickets available locally at Diamond W Western Wear (E 2nd St), Blaze N J's (W9th St) and Fusion Pit (Anderson Outlets)
Many musicians have day jobs to make ends meet. However, few artists maintain the lifestyle kept by Gregory Alan Isakov. The Colorado-based indie-folk artist is a full-time farmer who sells vegetable seeds and grows various market crops on his three-acre farm, while also tending to a thriving musical career.
"I switch gears a lot," he says. "I wake up really early in the growing season, and then in the winters, I'm up all night. I'm constantly moving back and forth."
Isakov had an easier time balancing his two passions while making his fourth full-length studio album, Evening Machines. In between farm duties, the multi-instrumentalist wrote and recorded in a studio housed in a barn on his property. Like the farm, this studio has a communal atmosphere, filled with instruments and gear stored there by musician friends—gear Isakov always leaves on, just in case inspiration strikes.
As an example, Isakov cites the album-closing "Wings In All Black," a deeply personal song that's about being resilient in the face of jarring loss. Still, not all of Evening Machines' songs are this decisive: The album brims with elusive characters and slippery emotional situations, the kinds that linger long after their presence dissipates. "Did I hear something break?/Was that your heart or my heart?" he asks on "Caves," while "San Luis" observes, "I'm a ghost of you, you're a ghost of me."
Isakov's words especially have resonated deeply both at home—he recently sold out a Red Rocks Amphitheatre headlining show—and around the world. His last studio album of new material, 2013's The Weatherman, sold over 100,000 copies, and his entire catalog has sold well over 370,000 copies—an impressive amount for a musician who releases records via his own independent label, Suitcase Town Music.
With Evening Machines, Isakov is poised to reach an even larger audience, as it's the first album he's licensing to a larger record label, Dualtone. For the fiercely DIY musician—in addition to housing a studio, the barn doubles as a storage and distribution hub for Suitcase Town Music—linking up with Dualtone "wasn't out of a place of need, but it was a place of curiosity," he says. "I was like, 'Well, I've never tried this. This could be really fun.'"
But despite this label backing, Isakov isn't changing up his approach to music. He'll still be touring around his farming season—and striving for a cohesive musical vision that feeds his soul. "Music helped me get through some of the hardest times," Isakov says. "I always write in regards to an entire record. Trying to find the music that fits together as a whole piece was the most important thing to me."