JMax Productions
Grateful Shred
Wed
October 4, 2023
8:30 pm
PDT
(Doors:

8:00 pm

)
Lost on Main ,
319 Main St., Chico, CA
(
map
)
Ages 21 and Up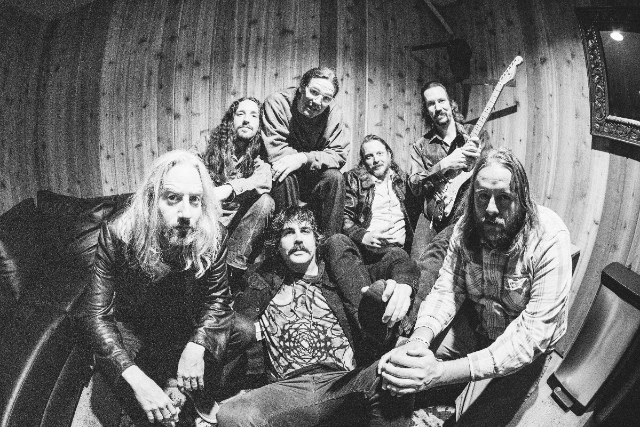 Tickets available locally at Diamond W Western Wear, Blaze 'N J's & Fusion Pit(Anderson Outlets)
Bio:
After a meteoric rise from obscurity to a national touring band, Los Angeles-based Grateful Shred has made the most of its time in the spotlight. The lineup, featuring Dan Horne and Austin McCutchen alongside keyboardist Adam MacDougall woke the Grateful Dead cosmos with a unique laid-back harmony driven sound. The band literally went from playing the Shakedown Street vendor area prior to Dead and Company shows to touring the United States.
The moment that sent the band's popularity soaring is the "Busted at the Bowl" video, a YouTube video that features Shred members starting an impromptu set in the parking lot of the Hollywood Bowl before a Dead and Company show in 2017. They don't get too far before drawing so much attention that the police shut them down. Instantly creating Shred-cred, this was a bit of good fortune that doesn't get past McCutchen. "We've been dealt some pretty good cards," he states. "It's been cool to roll with it and push forward and continually make stuff happen. Things have gone our way. Even that video happened magically. It was put together at the last minute, and boom!"
The thing is, Grateful Shred manage to channel that elusive Dead vibe: wide-open guitar tones, effortless three-part vocal harmonies, choogling beats, and yes, plenty of tripped out, Shredded solos. The look, the sound, the atmosphere. It's uncanny. Far from being a historical re-enactment, Grateful Shred's laissez faire vibe infuses the band with a gentle spirit, warmth, and (dare we say it) authenticity. From their killer merch game to their eminently watchable YouTube channel, they're clearly having a rad time and spreading the love. Strangely enough, in a world overflowing with wax museum nostalgia and Deadly sentimentalism, we need the Shred, now more than ever.
Grateful Shred is: Austine Beede, Dan Horne, Alex Koford, Zeph Ohora, Adam MacDougall, Austin McCutchen, John Lee Shannon