JMax Productions
Prof
Sat
September 30, 2023
8:00 pm
PDT
(Doors:

7:00 pm

)
All Ages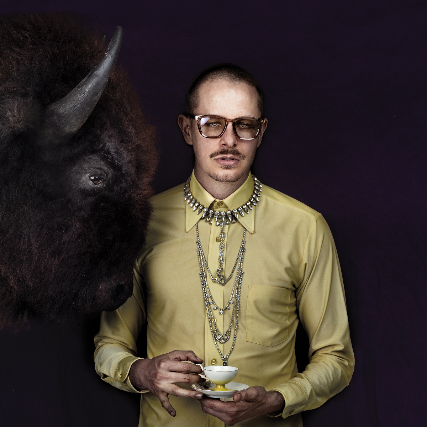 Tickets available locally at Recycled Records
Bio:
With lyrical skill matched only by his raucous live shows, Prof has arrived on the national stage. Coming out of Minneapolis, Minnesota, Prof has perfected the art of combining blue collar hard work and unimpeachable content while never taking himself too seriously. His seventh studio album,
Horse,
released via his own imprint Stophouse Music Group on April 14, 2023. The album has already begun to let the world at large in on a secret that music fans already know, Prof is a force to be reckoned with.
Horse
has shocked pundits and industry alike with an amazing run through the charts and streaming platforms. The album reached a career-high on the Billboard charts ranking as the #2 Current Rap Album, #1 Heatseekers Album, #1 Emerging Artist Album, #8 Top Billboard Album, and #17 Independent Album the week of its release.
This miraculous independent charting has come as a result of incredible music & Prof's resourcefulness as an independent artist & entrepreneur. Prof has leaned into the fantastical tales and dynamic persona that have cultivated his rabid fan base. After going fully independent the summer of 2020 Prof reclaimed his outlets, going from zero Youtube followers to over 160,000 subscribers in under and exponentially growing every dsp & social media profile.In 2022 alone he racked up over 140 million streams & performed over 30 headline shows.
Horse
is the culmination of his personal Rocky training montage, but you can't call it a comeback, because Prof's numbers have only ever gone up.
Horse
is a powerful record, showcasing his singular drive and the weirdness of real life that has propelled Prof to the pinnacle of the independent rap music world, bringing his legions of "Gampos", as his fans are affectionately known, alongside him.
Horse
's 14 tracks include a heavyweight cast of features, from Method Man on "Subpar", to Kevin Gates' big sound gracing "Devils Gate", and a brilliant appearance from Redman on "Pack a Lunch". Prof's contemporaries have clearly noticed the ever growing Gampo movement bursting out of the Twin Cities. Cozz and Mac Irv also appear on the album, which was produced by Prof alongside a small cadre of close collaborators.
Prof continues to celebrate the release of
Horse
with an 18 city headline fall 2023 run - Prof's High Priced Shoes Tour. The High Priced Shoes Tour will hit marquee live music venues like Crystal Ballroom in Portland & El Rey Theatre in Los Angeles.
Riding life sized carpets over his massive crowds and leaving it all on the stage, Prof's live shows have always been more than a concert, they are an experience. As the audiences grow and his production evolves, Prof has moved from survival mode to takeover mode, and one thing is for sure, Prof thrives on the biggest stage.