JMax Productions
Rhett Miller (of Old 97s)
Thu
June 22, 2023
8:30 pm
PDT
(Doors:

7:30 pm

)
All Ages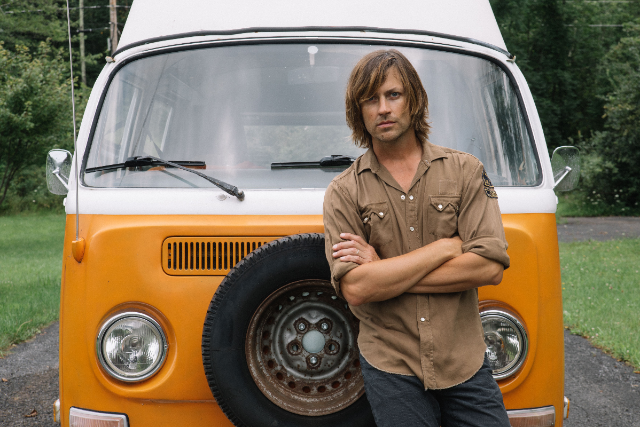 $20.00
Tickets available locally at Smith Rock Records & Higher Elevation Smokers Gallery.
Bio:
"This has been a hell of a year," Rhett Miller says. "I turned 48 in September and I'm stillsurprising myself."
After more than two decades as founding member of the venerable Old 97's andacclaimed singer–songwriter in hisown right, Rhett Miller has crafted a trio of newprojects that see him pushing his creative energies in hitherto untraveled directions.Among them are two utterly unique new albums–one solo, the other as part of Old97's–as well as his first ever book, a collection of subversive kids' poems.
THE MESSENGER, Miller's eighth solo album, is perhaps his most unflinchingly personalcollection of songs to date. Recorded over five spring days at The Isokon in Woodstock,NY with producer/musician Sam Cohen (Kevin Morby, Benjamin Booker),THEMESSENGERsees Miller playing it faster and looser than perhaps any other time in hisquarter century career, instilling songs like the first single, "Total Disaster," with agroovy limberness that belies the reflective darkness within. Backed by a white hotbacking combo comprised of Cohen (Electric & Acoustic Guitars, Pedal Steel Guitar,Keys), Brian Betancourt (Bass), and Ray Rizzo (Drums), Miller worked quickly and withpurpose, fast-tracking four or five "keepers" eachday.
"I wanted this record to be less safe," he says. "I wanted to put myself in the hands of aproducer who was going to do things that I didn't expect; I wanted to perform withpeople I didn't know and be surprised by what they came up with. And all of that reallycame to pass."That's what you're getting with this record. You're getting a locked-in rhythm sectionwith a crazy, psychedelic guitar maestro playing along with me as I dig deep into thesesongs about depression and insecurity and modern life and somehow wanting to livedespite all of it," Miller chuckles.