JMax Productions
Charles Wesley Godwin, Richard Simeonoff
Fri
October 21, 2022
9:00 pm
PDT
(Doors:

8:00 pm

)
Ages 21 and Up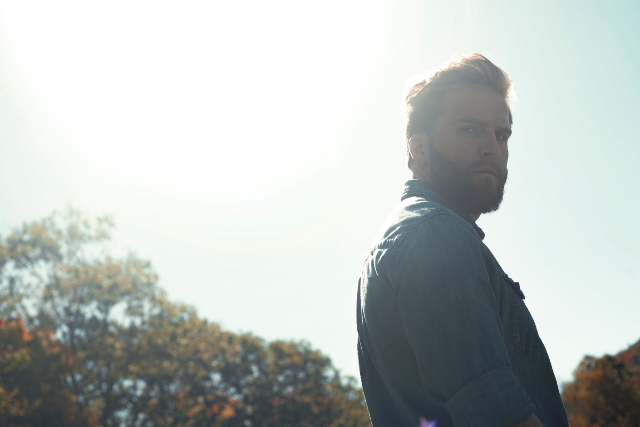 Tickets available locally at the Tackle Box bar, Blaze N J's, Diamond W Western Wear & Fusion Pit(Anderson Outlets)
A native of West Virginia, Charles Wesley Godwin makes cinematic country-folk that's as gorgeous and ruggedly raw as his homeland. It's Appalachian Americana, rooted in Godwin's sharp song writing and backwoods baritone. With 2021's How the Mighty Fall, he trades the autobiographical lyrics that filled Seneca— his acclaimed debut, released in 2019 and celebrated by everyone from Rolling Stoneto NPR's Mountain Stage for a collection of character-driven songsabout mortality, hope, and regret, putting an intimate spin on the universal concerns we all share.
"I started a family around the time Seneca came out,"he remembers. "After my son was born,I remember sitting in the hospital, thinking about how that very experience would eventually become one of those life moments that flash before my eyes when I'm old. I realized that timeis passing, and my time will pass, too. Becoming a father made it all sink in."
Those realizations quickly found their way into his writing. If Seneca painted the picture of a southern son in the middle of American coal country, then How the Mighty Fall— produced once again by Al Torrence — zooms out to focus on wider themes of time, transience, and the choices we make. Songs like "Strong" "Bones" and "Blood Feud" are roadhouse roots-rockers, driven forward by fieryfiddle, lap steel and plenty of electric guitar.
Charles Wesley Godwin has never been afraid to blur the lines, and How the Mighty Fall proudly straddles the border lands between several genres. It's a country album by an Appalachian-bornefolk singer and blue-collar believer, laced with enough electricity to satisfy the Saturday night revelers and enough scaled-down acoustic balladry to soundtrack the slow, gentle pace of Sunday morning. For every "Lyin' Low" — a driving folk anthem, its larger-than-life melodies flanked by banjo— there's a softly sweeping song like "Lost Without You," which finds Godwin's voice echoing between stretches of pedal steel and symphonic strings. This is music for campfires and car rides,for pool halls and mountain peaks, for big-city diehards and small-town loyalists. It's Charles Wesley Godwin at his best, diving into character studies and richly-created fiction while still offering glimpses of the man behind the music.