JMax Productions
American Aquarium, Willi Carlisle
Sat
August 13, 2022
9:00 pm
PDT
(Doors:

8:00 pm

)
All Ages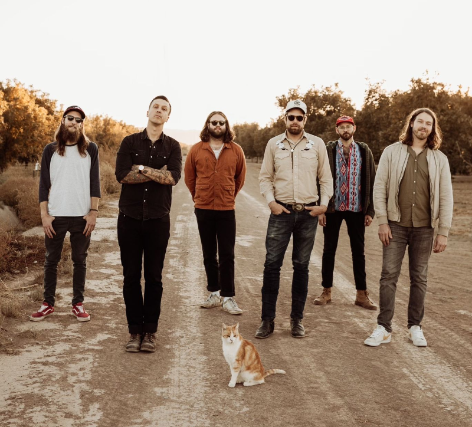 $20.00
Tickets available locally at Smith Rock Records & Higher Elevation Smokers Gallery(NW Brooks)


"American Aquarium Pre-Show Meet & Greet Experience" includes:
One general admission ticket to see American Aquarium live
VIP early entry into the venue
Exclusive meet & greet with American Aquarium
Personal photograph with American Aquarium
Access to a private pre-show soundcheck performance by American Aquarium
Q&A session with American Aquarium
One tour poster, autographed by American Aquarium
Commemorative meet & greet laminate
Merchandise shopping opportunity before doors open to public
Limited availability
Bio:
"Country music was the voice of the people. It wasn't always the prettiest voice, but it was an honest voice," says American Aquarium founder and frontman BJ Barham. "I think that's where country music has lost its way." He pauses, then adds, North Carolina accent thick and voice steady: "I operate in the dark shadows of what we don't want to talk about in the South."
These days, those shadows are tall and wide, making it hard to recognize a neighbor, family––even yourself. On American Aquarium's new album Lamentations, Barham shines light on dark American corners with heartbreaking conversations, long looks in the mirror, and empathetic questions, all through songwriting that is clear without sacrificing its poetry, and direct without losing its humanity. "As a songwriter, my number one job is to observe and then translate what I observe into a song, a story, a lesson," Barham says. "I'd be doing myself and the listener a huge disservice if I didn't talk about the things I see, which is a country, divided."
As much as Barham appreciates an indignant protest song or one-sided anthem, he isn't writing them. Instead, on Lamentations he's making the political personal, reaching out to humanize folks with opposing viewpoints, and offering dignity instead of demonizing. The result is the strongest writing of Barham's already stout career. "I'm still very much standing up for what I believe in––I don't think anyone can question what side of the aisle I stand on," he says. "But hopefully people listen and at least try to understand why their Sunday School teacher wears a Trump hat."
Ultimately, Lamentations is a thrilling portrait of an artist and his band reaching new levels of skill, consciousness, and potential after 20 years in the trenches. Unruly and sincere, Barham emerges as an important American voice––and an unlikely peacemaker. "I've had to work really hard to carry water as a songwriter," he says. "It feels really good to be in my mid-30s, writing songs that I think matter. I think when you listen to this record, something is going to change in you. You're going to feel something. That's the most important part of songwriting: making someone feel.