JMax Productions
Toothgrinder
Wed
April 22, 2020
7:30 pm
PDT
(Doors:

7:00 pm

)
Jub Jub's ,
71 S Wells Ave, Reno, NV
(
map
)
All Ages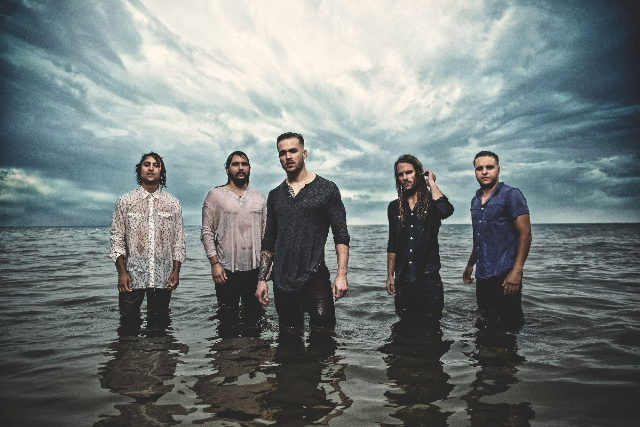 $12.00
Tickets are available locally at Recycled Records, The Melting Pot World Emporium & Smoke Shop or the Jub Jub's bar.
It all boils down to a mantra. The final gasp of Toothgrinder's third full-length album,
I Am
[Spinefarm Records], sums up everything before it. On the concluding title track "I AM," vocalist Justin Matthews meditatively sings out,
"I will make peace with all I am
,
"
over the seesawing snap of distorted guitars, a driving beat, and orchestral bells. This simple phrase serves as both a victory lap and an assessment of the band's current place personally and creatively.
"I feel like that line is the mission statement or the theme of the entire record," he affirms. "For me, I'm finally making peace with myself. So, the mantra just seemed very fitting for the title as it's a guided meditation I've used to get me through a lot."
A turbulent two-year journey built towards that important realization.
Challenging convention, existing independent of genre expectations, and delivering a hypnotic, haunting, and hard-hitting alchemy of rock, alternative, and metal, Toothgrinder—Justin [vocals], Jason Goss [rhythm guitar], Matt Arensdorf [bass, backing vocals], Wills Weller [drums], and Johnuel Hasney [lead guitar, backing vocals]—set a precedent as outliers. On the heels of 2016's debut Nocturnal Masquerade, they ascended to new creative heights on Phantom Amour a year later. Not only did the latter yield three million cumulative streams on Spotify, but it also garnered widespread acclaim from Revolver, AXS, MetalInjection, MetalSucks, Echoes and Dust, and Metal Hammer who dubbed it "impossible to pigeonhole." Following standout tours with the likes of Meshuggah and Code Orange, they capped off 2018 with a surprise cover of Fleetwood Mac's "The Chain," amassing 1.8 million Spotify streams.
"In order to really live a happy and fulfilling life, you need to surrender to things you don't have control of," Justin continues. "I was unable to do that for a long time. I was reading House of Leaves by Mark Z. Danielewski a few years ago. When I finally understood the concept of surrendering, it reminded me of the book where there's a never-ending basement you can't come out of."
In the end, Toothgrinder's mantra exhibits the power to resonate.
"I hope people feel a sense of community, when they listen to this," Wills leaves off. "You have a place and a voice."
Justin adds, "If fans are struggling with depression, addiction, or alcoholism, I hope they reach out. We're always here. I AM is a reminder for everyone."