JMax Productions
Blue October
Wed
June 10, 2020
8:00 pm
PDT
(Doors:

7:00 pm

)
Midtown ,
51 Greenwood Ave, Bend, OR
(
map
)
All Ages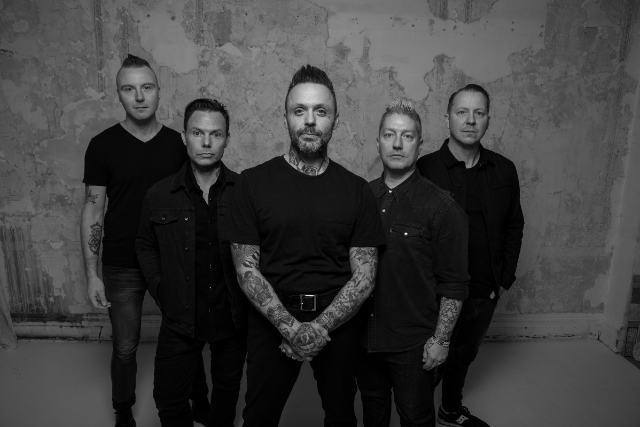 $29.00
Tickets available locally at Ranch Records & CannaVida.
In this age of pervasive and boundless jadedness, you might be forgiven for being taken aback when someone says to you: "I hope you're happy." It'd be easy to load that phrase with acerbic meaning, to interpret it foremost as coming from a place of spite and sarcasm. And nine times out of 10, you'd probably be right. But in the case of seminal musicians Blue October, the statement is disarmingly sincere.
I Hope You're Happy is out on Up/Down Records, in partnership with Brando Records, a record label founded by Justin Furstenfeld and Managers Paul Nugentand Mike Swinford. Justin is in complete control as thecreative force and label president.
The album's title track I Hope You're Happy climbed to #14 on the US Alternative Chart, followed by Daylight that reached #22. For those of us countingBlue October has 14top 40 charting singles including their latest single 'King'.Blue Octoberhas released nine studio albumsin their storied career.
With a brand new record, the boys from Blue October are putting their full weight behindeach show on their tour. Justin has now been sober (and loving it!) for seven years as of May 10th 2019; the band is happy and enjoying life both on the road and at home with their families; and they want the best for everyone in their lives. Says Justin: "I Hope You're Happy is about wishing your enemies well... anyone who's touched my life, or I've touched your life—life's so short, and I hope you're happy."