JMax Productions
Crobot, Aeges, Like Machines, The Jab, Opposite Ends, Claymore
Sat
February 8, 2020
7:00 pm
PST
(Doors:

6:30 pm

)
All Ages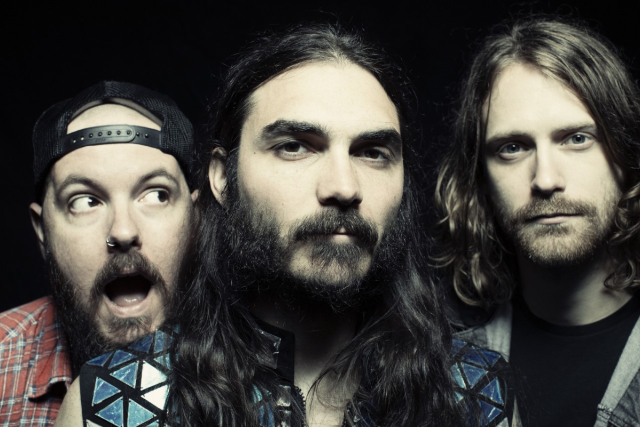 $13.00
Tickets are available locally at Recycled Records, The Melting Pot World Emporium & Smoke Shop and the Cargo box office (inside Whitney Peak).
Like food of the gods, rock 'n' roll nourishes the soul. Offering holy communion, Crobot proudly personify a trinity of "meat, strings, and emotion" within their music and during the raucous and raging gigs they remain known for. Striking a delicate balance between hard-charging riffs, ass-shaking funk, and out-of-this-world reflective stage attire, the Pennsylvania quartet—Brandon Yeagley [lead vocals, harmonica], Chris Bishop [guitar, vocals], and Dan Ryan [drums], satisfy starvation for sonic sustenance on their fourth full-length and 2019 debut for Mascot Records, Motherbrain. James Lascu and Eddie Collins share the role of touring bassist for Crobot.
"When we were making the record, it was all about 'meat, strings, and emotion'," affirms Chris. "It explains the thought process. We'd usually start the day with chicken biscuits from Chik-fil-A. Obviously, I would play the strings. The emotion comes from the sheer power of me playing." "It had nothing to do with the chicken biscuits," laughs Brandon.
They heralded the record with the rabble-rousing "Keep Me Down." Meanwhile, the first single "Low Life" shows the scope of this expanded palette. Featuring chunky guitars and a howling hook, it sees the band co-write with Johnny Andrews and deliver a bold banger. "It's a song we never would've written by ourselves," Chris continues. "That makes it cool. It took us out of our comfort zone." "It's an anthem about this outside perspective on the definition of a lowlife," explains Brandon. "There's a misconception that being a touring musician without a lot of money makes you a lowlife, but how is that really any different from the rest of the world? And, if that does make you a lowlife, we're okay with it!"
"I wanted a different spin on the act of stoning the devil," states Brandon. "Muslims take a pilgrimage to Mecca in Saudi Arabia to throw stones at these pillars. The act is supposed to ward off evil spirits and cleanse one's soul. It's a different culture for the devil's storyline in our genre. "In the end, "meat, strings, and emotion" might just be what rock 'n' roll needs in 2019 and beyond... "When people hear this, I hope they say, 'Yeah, that's Crobot'," the frontman leaves off. "We want to maintain our identity from record to record. We always want to be genuine. It's going to evolve, but it will always be Crobot."