Jub Jub's
71 S Wells Ave, Reno, NV
Thu
February 15, 2018
8:00 pm
PST
(

7:00 pm

DOORS)
JMax Productions
Havok, Condemned Existence, From the Ruins
$15.00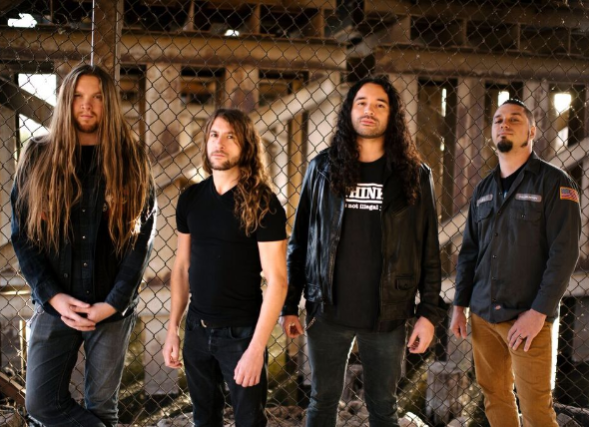 Tickets are available locally at Recycled Records (S Virginia) or the Jub Jub's bar.
Superlatives are usually used to describe new albums. Great. Greater. Greatest. Thrash metal is full of superlative albums. From the golden gods in Metallica, Slayer, Exodus, and Anthrax to the new gods in Municipal Waste, Warbringer, Toxic Holocaust, and Lost Society, the battlejacket of thrash metal continues to rage loud and louder. The New Wave of Thrash Metal has had its moments, too. Warbringer awaited hell on 2013's IV: Empires Collapse. Toxic Holocaust bonded blood on 2005's Hell on Earth. And Municipal Waste annihilated principles on 2003's Waste 'Em All. Based on a decade's worth of ruling hard in high tops, it would seem thrash metal's younger generation is playing for keeps. But there's always a superlative. A beacon among beacons. The next level up kind of thing. Well, thrashers, moshers, and circle pit maniacs the greatest of the great has arrived in Havok's new full-length, Conformicide, their first for Century Media Records.
Faster, angrier, and burlier, Conformicide benefited significantly from more collaborative writing sessions, where guitarist Reece Scruggs, drummer Pete Webb
er, and newcomer bassist Nick Schendzielos (Job for a Cowboy, Cephalic Carnage) were instrumental in pushing Sanchez's violent yet quick-witted songs over the proverbial edge. The result is a set of tunes that fume, spit, and storm high-end, pit-slaying thrash. "To us, a song is a collection of music that will get stuck in your head," Sanchez says. "Where every musician gets to shine, and dynamics are utilized to add peaks and valleys to the music to take the listener on a musical roller coaster ride. After that musical foundation is there, we like to throw meaningful, thought-provoking lyrics on the top of the riff mountain and that's where the songwriting process usually starts... With the almighty riff the lifeblood of a good metal song. We slap a couple riffs together, then put drums and bass to it, then begin experimenting with guitar harmonies and different lines that the second guitar can play. Vocal rhythms and melodies are usually the last things to be solidified."
Now, more astute headbangers were paying attention. That's right. Havok replaced former bassist Mike Leon with the finger flying Schendzielos in 2015. The change, as Sanchez puts it, was necessary for Havok to continue to steamroll the competition. The addition of Schendzielos is immediately noticeable on Conformicide.
With Conformicide, Havok prove they're undoubtedly thrash metal scions, ready for their time in the spotlight. "This band was essentially started as a nod to the old school greats," Sanchez says. "When they all retire, Havok will be there to fill the thrash metal void. That's why this band exists."Horns up, thrashers! Havok's ready to destroy on Conformicide.