JMax Productions
Big Jesus, Anchors for Airplanes, Newbound
Tue
February 28, 2017
8:00 pm
PST
(Doors:

7:00 pm

)
Jub Jub's ,
71 S Wells Ave, Reno, NV
(
map
)
Ages 21 and Up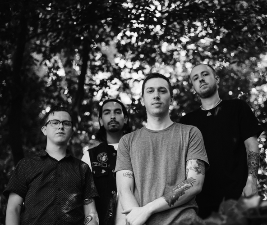 $10.00
Tickets are available locally at Recycled Records (S Virginia) or the Jub Jub's bar.
Fascinating things can happen when a hard alternative rock band explores its dreamy side. The result is BIG JESUS' 'Oneiric' (pronounced ō-ˈnī-rik), which means "relating to dreams or dreaming." BIG JESUS contrasts loud and heavy fuzz-laden tones with soft, pop-melodic vocals to create their own unique brand of music. The result is ethereal rock n' roll that's multi-faceted and powerful: Loud and soft; bludgeoning and dreamy; progressive and classic…all at the same time.
BIG JESUS' eclectic sound stems from their surroundings and their upbringing in the Atlanta, GA music scene. "We grew up in the Atlanta punk/hardcore/metal scene, and that has a big influence on us, musically and philosophically," explains guitarist C.J. Ridings. Lead singer/bassist Spencer Ussery continues, "We grew up on the popular rock music of the 90s, and we're greatly impacted by everything from metal, psychedelic pop, shoegaze, hip hop, and even classical piano music." Rounding out the band are guitarist Thomas Gonzalez and drummer Joe Sweat.
On BIG JESUS' upcoming Mascot Label Group debut, Oneiric, the band showcases six brand new songs and four previously self-released tunes, which have been remixed and rerecorded. The result is a trippy group of lush, accessible songs with the surreal feel of a Fellini film.
Oneiric was recorded in Los Angeles and produced by Matt Hyde (Deftones, Slayer, Monster Magnet, Sum 41, Alkaline Trio, etc.). Of the recording, Ridings says, "Working with Matt was fun and amazing. It was an experience I never would have dreamed I'd get to do. Matt totally understood our band and what we wanted to create." Ussery continues, "Working with Matt in Los Angeles was incredible. He knew exactly what was needed from us in order to make the best of the songs in the end, and the final product is something that we are all extremely proud of."
BIG JESUS believes this new album shows how their song craft has matured. "Oneiric sees us as more mature songwriters overall," Ussery reveals. "After years of playing together, we've gotten to be quite effective in communicating our ideas to each other. It takes less time for us to compile the arrangements of our material into something we're proud of. We've also had several years of new experiences to pull influence from both sonically and lyrically and conceptually. We're just smarter musicians than we were in 2013 when we self-released our first record."
The BIG JESUS live show experience is one not to be missed. Ridings promises, "We're four guys on a stage, playing music as loud and as crushing as possible. We want you to feel the riffs in your gut." BIG JESUS isn't flashy, and they aren't trying to be overnight rock stars. They simply are who they are, and they want you to take a ride with them on their heavy, dreamy musical journey… and maybe lose your hearing at the same time.